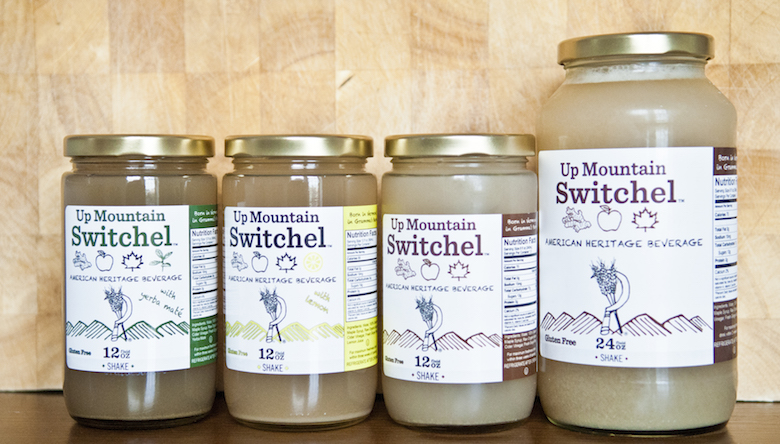 Ariel Lauren Wilson: Christophe Pourny's Cutting Board Tonic
Leave it to a master antique restorer to concoct a solution for your wooden cutting board ills. New York-based Christophe Pourny has been in the restoration business for 20 years and has launched a line of wood tonics made with food grade ingredients like rosemary oil and white vinegar. They're hitting Whole Foods stores across the city over the coming weeks including Third and 3rd in Gowanus and the Bowery outpost. With scents so pleasant, buffing your cutting board is only the beginning.
Caroline Lange: Brooklyn Brewery Greenmarket Wheat Beer
Lauren and I were recently tasked with buying and coking from the Union Square Greenmarket for an upcoming Instagram takeover, and what did we choose to wash down our meal with? Brooklyn Brewery's Greenmarket Wheat beer, of course! It's fruity and toasty and made from locally sourced ingredients (wheat, hops and honey) to boot. We paired it with radish toasts and roasted spring vegetables for a very happy lunch.
Carrington Morris: Up Mountain Switchel's New Flavors
Delighted to discover my favorite local summer quaff has expanded its line to include two new flavors, including a caffeinated option. Up Mountain Switchel, a 2015 Local Hero whose story is sweetly sung here by Edible's Amy Zavatto, is bestowing us all with summer switchel gifts in both lemon and maté flavors. Boldly taking our taste buds to new sensory heights, these twists on their revival of the old-timey beverage keep to the few simple ingredients model (apple cider vinegar, ginger, Vermont maple syrup), adding to each just one more for as sunny a refreshment as you'll ever find. Available soon, check here for locations.
Emma Cosgrove: Sir Kensington's Mayos
Something about summer always makes me crave 1950s picnic food. Potato salad, tuna salad, chicken salad… I love grilling protein and tossing it with a great mayo, herbs, apples and whatever else is around. These mayos have great ingredients and the flavored ones do a lot of work for you. Chipotle is my current favorite, but I love them all.
Yvette Cabrera: Beach Plum Gin Liqueur
Summer came early this year and the heat has got me wanting something fresh and fruit to sip on. Greenhook Ginsmiths have me covered with a Beach Plum Gin Liqueur (native to New York!). The website suggests mixing the Beach Plum Gin Liqueur with ginger beer and lime. I personally just add a splash of sparkling water and a squirt of lime and it's ready to drink!