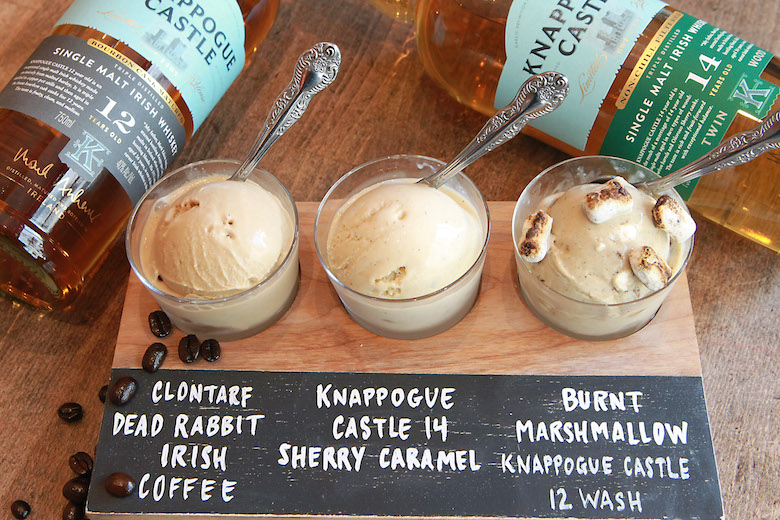 If you're not Irish, Catholic, or even a big drinker (I, personally, am all three), don't worry: St. Patrick's Day can still be an enjoyable holiday. Celebrate with Knappogue Castle Single Malt Irish Whiskey and Clontarf Irish Whiskey, who have joined up with the weird-ice-cream masters at OddFellows Ice Cream Co. for three smooth flavors you can enjoy in a $13 flight through the end of March.
Owner Sam Mason and his team have created three distinct flavors: Dead Rabbit Irish Coffee ice cream made with Clontarf Irish Whiskey; Knappogue Castle 14 Year Single Malt Irish Whiskey ice cream with sherry syrup; and Burnt Marshmallow ice cream with a Knappogue Castle 12 Year wash.
The Dead Rabbit Irish Coffee ice cream—inspired by Dale DeGroff's classic recipe, as served at the financial district bar itself—is also available in a $12 pint, so you can pick it up for a party (or have one by yourself in sweats, if going out on the big party day isn't your idea of fun). It just might be the best dessert to follow up all that corned beef.