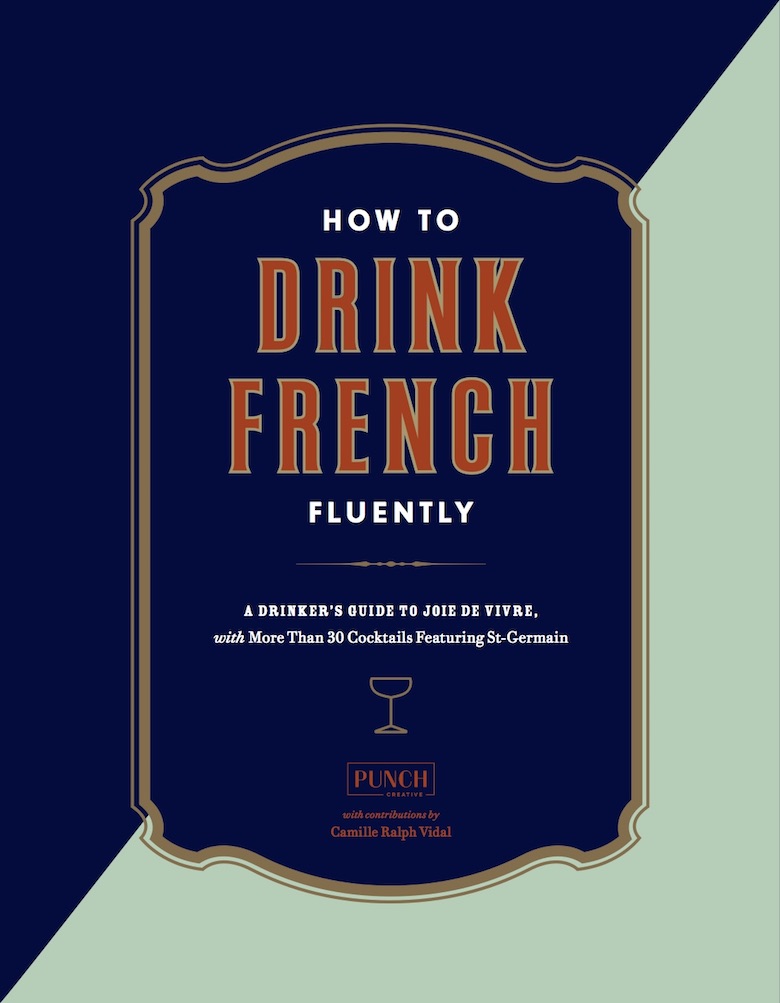 The word you're looking for is "Santé!"
With the launch of the book How to Drink French Fluently, all things French and alcoholic are up for grabs and ready to be celebrated in line with the season's gaiety. And make sure you have a cocktail shaker ready for all of the action.
The book is a collaboration between Punch Creative (the in-house custom content studio affiliated with PUNCH) and Camille Ralph Vidal, who is the global ambassador for St-Germain French elderflower liqueur. "The St-Germain team and I have been talking about this idea for a while," Vidal shares. "We really wanted to do a recipe book that featured some of the world's best bartenders and their creations with St-Germain."
And so they realized that people often have a go-to cocktail and just order it over and over again. But Vidal and the team decided to look at occasions, instead of recipes: what to drink and when to drink it. "That's how I came up with the idea of How to Drink French Fluently: a journey through the day from sunset to sunrise," says Vidal. The book chronicles brunch to daytime celebrations to apéritif à la française to dinner paired with cocktails and finally nightcap to punctuate the night. She calls it "a true guide to joie de vivre and a passionate santé to life."
They worked closely with some of the world's top bartenders and tastemakers, including Naren Young, Julie Reiner, Jeffrey Morgenthaler, Lynnette Marrero, Ivy Mix, Pam Wiznitzer, Neal Bodenheimer and Brian Griffiths, to deliver this high-spirited spirits little number for the holidays and beyond. The book acts like a veritable travelogue and highlights the country's most innovative cocktail hotspots like Williamsburg's Llama Inn.
But wait, what exactly is this elderflower essence? "St-Germain is Paris in a bottle!" says Vidal. "It is a beautiful French liqueur made with fresh elderflowers, handpicked once a year. St-Germain is also about embracing the joie de vivre à la française. It's taking the time to 'stop and smell the flowers' and celebrate the everyday," she adds.
And now really is the time for all things apéro according to Vidal, who says that "Apéritif culture is becoming increasingly popular in the U.S. People are more focused on quality food and drinks. We are also seeing more low-alcohol cocktails on menus." So buy this book for someone interested in an epicurean lifestyle. "I think it's the perfect holiday gift to unlock pleasure in life—from a delicious cocktail to a delightful brunch to an aperitif with friends, or the art of the nightcap," says Vidal.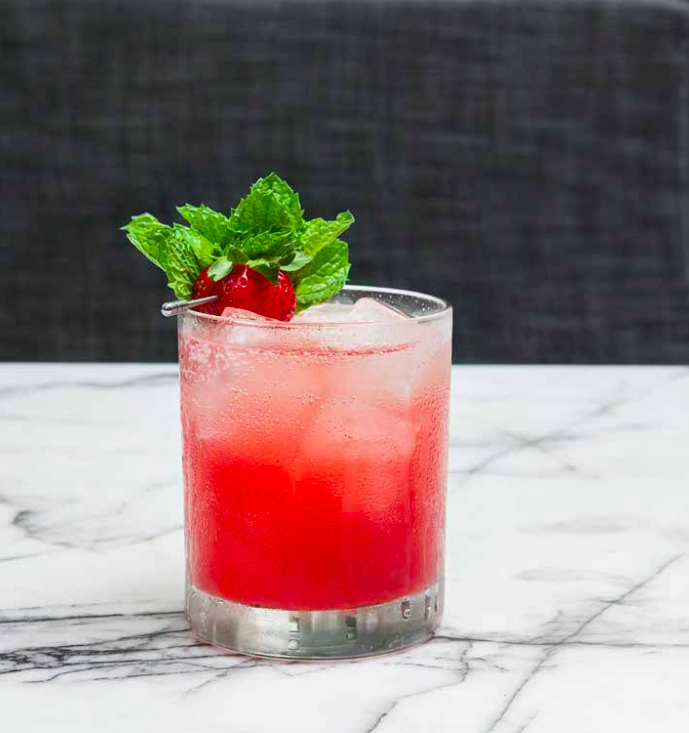 Señora Spritz is one of the featured cocktails in the book, created by Lynnette Marrero from the Llama Inn. It is called a genre-bending cocktail, with ingredients that span the world. And the result is fruity, fizzy and food-friendly.
Makes one drink
¼ ounce muña syrup (mint like syrup Peruvian herb, can be substituted with dried peppermint tea if necessary)
¼ ounce strawberry shrub
1 ounce fino sherry
¾ ounce London dry gin
2 ounces cava
Splash of sparkling water (preferably Perrier)
Strawberry and mint leaves for garnish
Stir all the ingredients except the Perrier in a rocks glass over ice. Top with Perrier, and garnish.
Photos courtesy of How to Drink French Fluently.